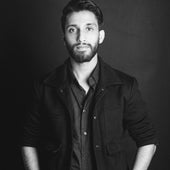 Daniel Chang
Fabian and his team are extremely knowledgeable and experienced. Nothing compromises quality, and that goes for the products that they sell to the service they provide. Went in to get my reverse camera fitted to my existing system (previously done at Progressive about 2 years ago), ended up upgrading my whole system (again). Although my wallet hates me right now, my ears are loving the work the guys at Progressive have done! BIG thanks to Fabian. Craig and Tim!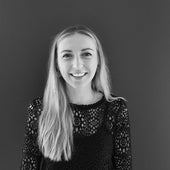 Sasha Boxen
Excellent work, very happy. Thank you
Calvin Choe
Fabian & Craig at Progressive Car Sound Vision provided awesome customer service. Provided me with the knowledge so I could improve my car audio setup. Will and always continue to be a regular customer at Progressive Car Sound Vision. Keep up with the good work guys :)
Colin Sia
The team at Progressive Sound are very knowledgeable and competent. Always able to provide good advice based on your budget and your needs. Installation is top notch. I have been using Fabian and Tim for the years now and never had any problems. Tim is a guru with installations and custom jobs. Craig who works with them is a master in audio tuning and getting the best sound you can get from your car's audio gear. Hats off to them for their amazing work!
Patrick Sia
Was just there last weekend and as always great advice and service from all of the team at West Coast. The advice was great, and recommendations cannot be faulted. Craig did a great job fine-tuning the sound processor and absolutely loving it! Fabian continues to recommend what works best and ensures anything I get will complement my existing setup. Tim's installation is professional and tidy as always. Will definitely be back here again for anything I need for my car or home!
T Bennington
Progressive done an amazing job with my sounds, thank you.
ALEX CHIN
Combine one of the best installers in Australia (Gavin) + one of the best tuners(Craig) What do you end up with? Something your ears cant comprehend. They created a system that is phenomenal to ones ears. The Toyota FJ cruiser is notorious for bad speaker positioning, but the guys manage to do a three way Hertz/Audison DSP system that sounds as good as a Bermester system in a Mercedes. Thanks gents!!
AARON D
Found Hayley to be extremely helpful. Bought CB radio from another business and gave me all the time in the world! Thanks Hayley!!
ADAM FATHY
Great service, phenomenal craftsmanship, super happy with the result. Big thanks to Craig & Hayley.
BRENT HAYES
Had an alpine head unit and reverse camera installed in my navara and couldn't be happier with the workmanship and customer service I received
DEAN MASSOLINI
I recently had an Alpine iLX-F509 Halo head unit installed into my NP300 Navara and I'm very impressed by the professionalism and workmanship from the team at Progressive Car Sound Vison. The unit looks great, and it is clear that the installation was done by a professional. Big thanks to Pat, Haley, Craig and the technicians for the work involved - I'll be back for a speaker upgrade! Cheers, Dean
JACK STOLK
So I just had a custom box done for my supra which included 2 12" subs, a 5 channel amp , sound deadening and some other goodies. The sound is pristine and crisp, and the bass is mint. I couldn't of asked for a better job would highly recommend 👌thanks Craig and the team 🤘
SHANE DODDS
Recently had progressive car sound install new head unit splits and 2 amps in my wrx! From purchase to install Hayley and Craig were awesome to deal with! Fantastic customer service and the install guys did a great job! The new system is awesome! Cheers! If your after any car audio equipment look no further than these guys!
DAMIEN REYNIERS
My factory head unit stopped working again after already being replaced a few times via the dealership. This time i wanted a fix without ongoing repairs. So I went down to and saw the team to ask them if there were any options for my car as i knew it was going to be a tough one. Craig and and Hayley started brainstorming ideas straight away. They gave me a few options and we proceeded to book in the install date. it was very clear they these guys knew there stuff and took pride in their workmanship and customer service. I had my installed on the 10th of November and the service was great. I am a very happy customer. It was so refreshing to get old fashion customer service which is very rare these days. I would definitely recommend these guys!!
Thank you Craig, Hayley and team :)
MARCUS PAKKA
Outstanding Service from progressive car and sound.highly recommend, exceptional service and install on my full stereo system.very helpful and when it's time for pick up, they even show you everything they have done and how the unit system work.thank you very much.very happy customer.
MARK RICHARDS
Absolute "Aces" with service and installation of my Sony, Klipsch projector system.
Craig, Steve and Daniel were the easiest and most professional people to talk to with no questions too hard.
Absolutely fantastic!!! Satisfying service
DISCOVER
Progressive Car Sound
Established in 1994, Progressive Car Sound has been supplying home audio visual and automotive tech equipment to industry for over 25 years. Enhance your driving experience with a curated range of high quality audio and electronic solutions provided to you via a seamless online retail experience.
LEARN MORE